Village of Mesick Established
Mesick Post Office Established
Seventh Day Adventist Church/School
Freeman Rice Printing/Newspaper Business 
Mesick Incorporated As a Village
For a time there had been talk of incorporating as a village (the law required a population of 300). By 1901 the number had reached 350. On October 12, 1901, thirty-six citizens signed a petition asking the Board of Supervisors for permission to incorporate as a village under state law. Early in 1902 the incorporation was completed, and the following officers were elected: President, R.M. Harry; Clerk, F.E. Rice; Treasurer, W.W. Galloway: and Assessor: B. C. Halstead.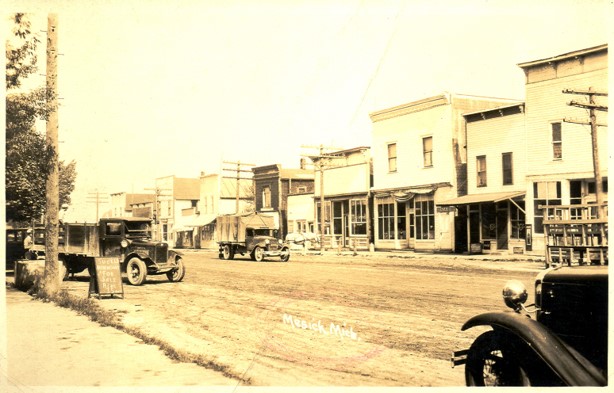 Telephone Service
In 1904 the Citizen's Telephone Company was given permission to put in poles and lines for telephone service.
Gasoline Streetlights
In 1909 The people petitioned for gasoline streetlights.
Smallpox Epidemic
A smallpox epidemic swept over the village in 1912.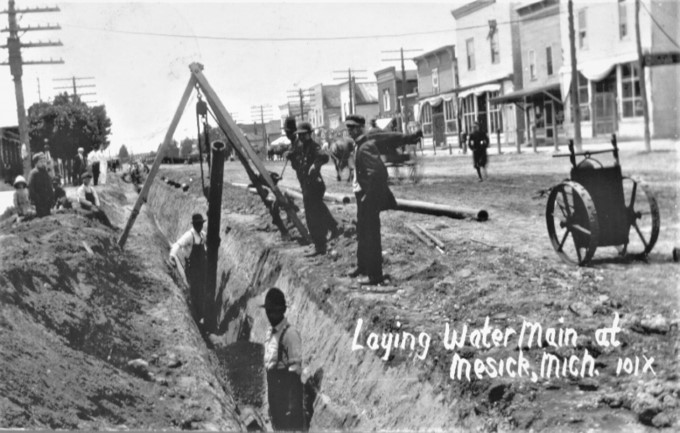 Village Water
By 1914 village water was available.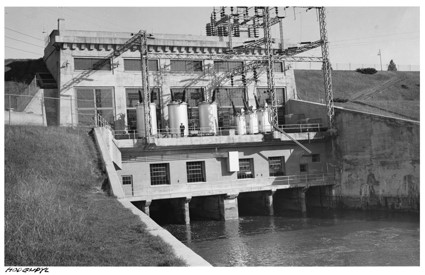 Coline/Hodenpyl Dam Built
Electric Power
In 1926 the people voted "yes" to borrow $7,000 to supply electric power to the village.
Stop Signs & Plowing
In 1930 the first stop signs were erected, and the village streets were plowed all winter
Community Cannery Built
This is Timeline description, you can change me anytime click here
Main Street Paved
In 1945 the main street was paved by the County Road Commission.
Briar Hill Started
This is Timeline description, you can change me anytime click here
First Fire Station
The first fire station was discussed in 1949.
Heath Center
The Health Center was completed around 1950.
Mesick Trailer Park and Campground Created
High School on Mesick Avenue Addition 
Fellowship Hall added to United Methodist Church
Joseph Hotel and Cabins Sold To Howell Family
Police Department started
Class D State Baseball Champions
Acentek  Telephone (Ace) Office to M-37 North of the M-42 Corner
Mesick Centennial Celebration
Northern Exposure Campground on Manistee River Name Changed From Mesick Trailer Park
Bluewater Technologies Group Opens in Former Four Star Factory
Mesick High School Built on Clark St Just South of M-115/ Bus Garage Moved
Mesick Area Volunteers Begin Efforts to Fund a Museum 
Mesick Historical Museum Purchases Old Sandy Macs Restaurant 
Village of Mesick Given Museum Building;  Museum has 99 Year Lease With Village
Mesick Historical Museum Grand Opening Open House
Main Streets of Mesick Repaved
Fire Station moved to M-37
Mesick Public Works /water department moved to old fire barn
Village Master Plan Developed 
Sherman Hill Road Construction
Deb Kohn's Property Gifted To Mesick Historical Museum
Deb Kohn's Large Cash Donation
Sale of Kohn's Property on M-115
Mesick  Historical Museum Archive Room in New Springville Community Center
Wexford-County Library Mesick Branch Moves into Community Center
Springville Community Center Built
Baker Fieldhouse Torn Down
Swedish Company Oatley Film Crew Visit Mesick
Vera  Ward Estate Donation